In 2007 my entire life changed when God placed a calling on my heart. 
For years I had asked God to give me a people, and when He spoke to me on my drive to work, I knew nothing would ever be the same.
Over the course of the next month we will be taking time to remember God's calling, pursuit and faithfulness to women in the Adult Entertainment Industry.  We want to invite you along as we remember the prayers lifted up, the doors opened, the women we've met, the challenges faced, the lives changed and so much more! 
There have been more stories, celebrations, and miracles than I could recount here. But as we begin our celebration, I want to share 15 milestones with you!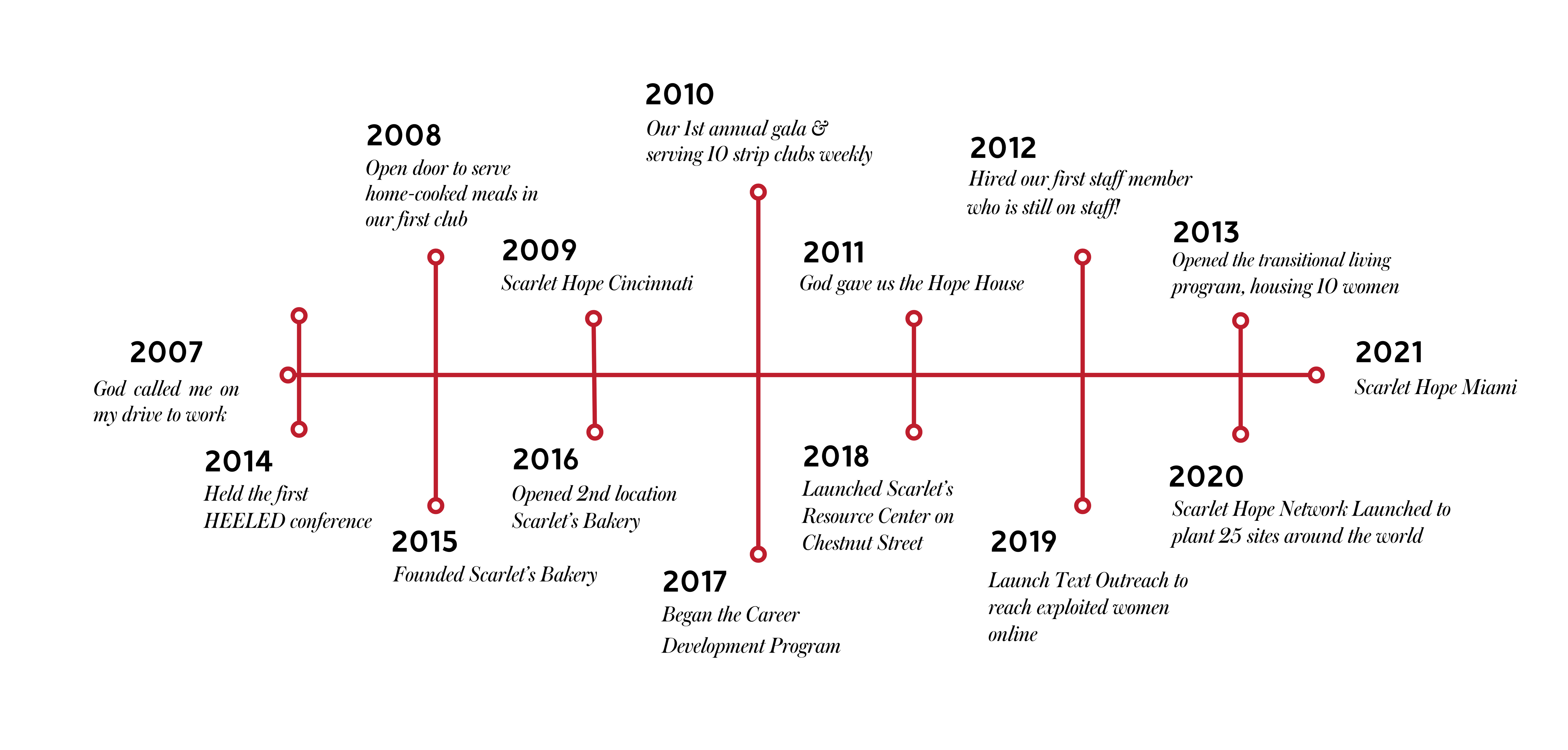 Each of these years was filled with hundreds of women being rescued from darkness to light and true hope in Christ being found.  The years go by one by one, but I always trust the Lord that he is calling his daughters one by one.
Here's to 15 more years!
In Christ,
Rachelle Starr
Founder & President